Individual Hairstyling lesson
This service is for you if you want to know: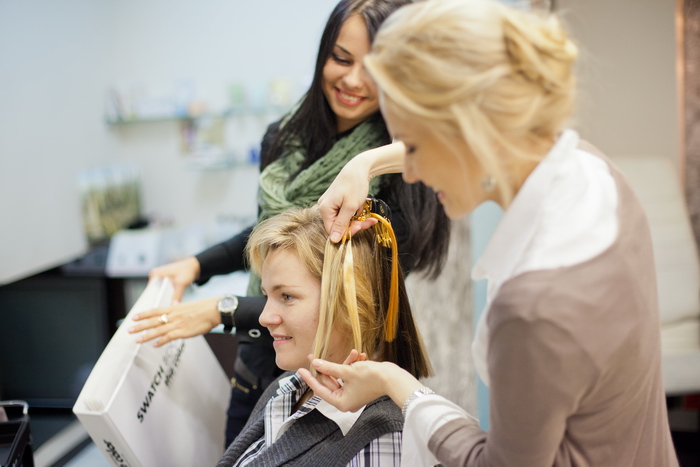 How to look good not only for special events but every day saving your time and money
How to choose the right care for your hair (shampoo, hair mask, hair spray, etc.)
What to do with your unruly curls
What tools and hair accessories you need
As a result of our work:
You'll learn how to prepare your hair for hairstyling
You'll know how to blow-dry your hair without damaging them
You'll learn different ways of styling your hair using hot tools
We'll define the shape of hairstyling which enhance the beauty of your face
You'll know how to perform the volume at the roots correctly
You'll learn how to create romantic curls
You will also receive:
Personalized drawing and text instructions for creating hairstyling step by step.
Hairstyling shopping list.
Photo ("Before" and "After") of all kinds of your hairstyling made in the learning process.
I can also accompany you in beauty-shopping to select all you need for your hair.
Service format:
At the time of learning process hair cosmetics (hair spray, hair mousse, hair wax) and tools (various curling irons, irons for straightening, hairbrushes, hairpins etc.) are provided.
The guarantee for both parties is an international contract.
Duration of makeup lesson 1-3 hours.
Price:
one hair styling (1 hour) – 100 EUR
 3-4 hair styling (3 hours) – 300 EUR  (including one hour of beauty-shopping)  
Prepayment 100%.
Additional recommended services:
Complex image and style consultation
Individual Makeup lesson