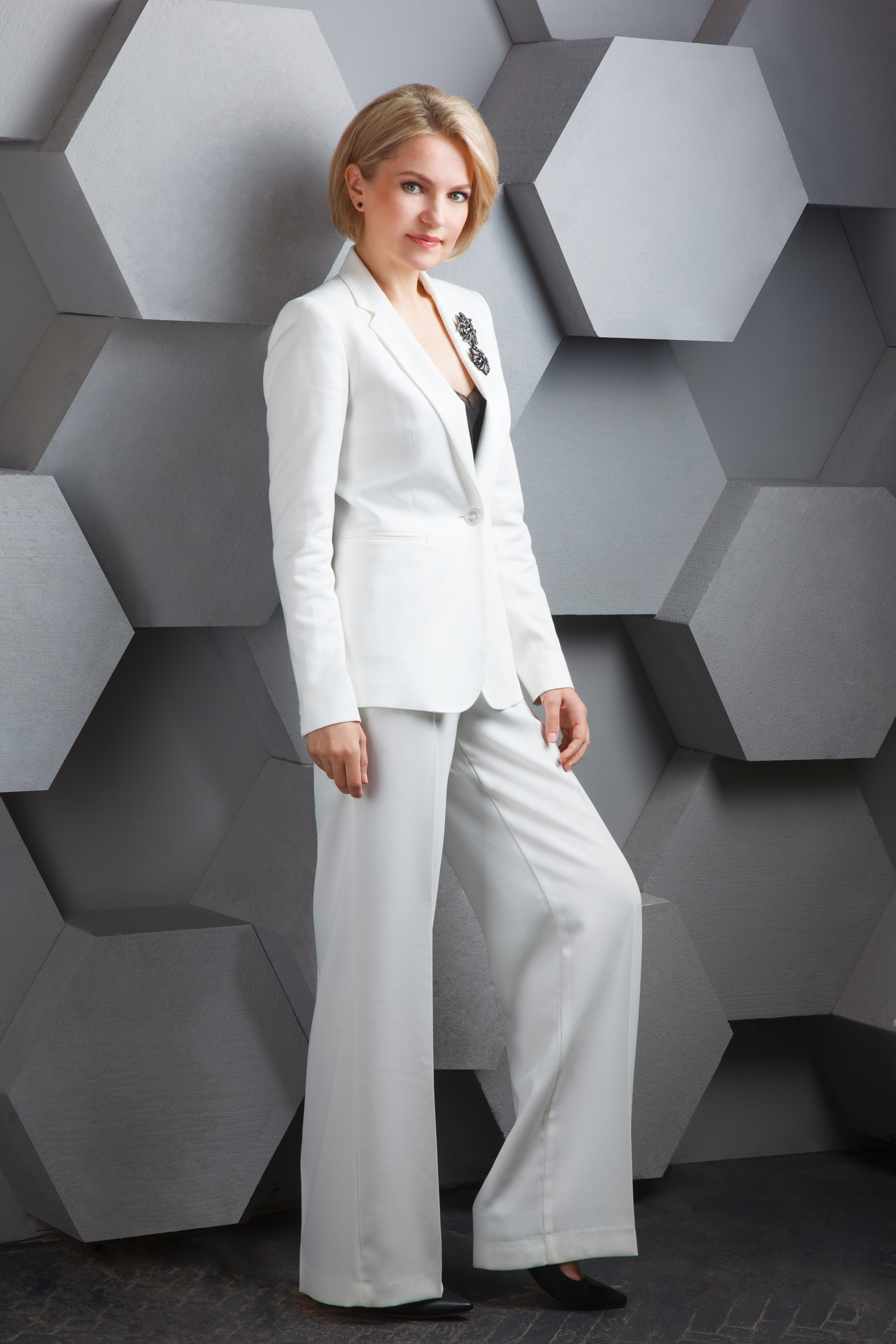 ABOUT ME
Personal image-stylist and shopper of the international class.
The author and the curator of the numerous projects, popular articles about fashion, style and image for printing editions and web portals in Eastern Europe. Mass media usually invite me as an image-expert for different TV-programs. I work in the sphere of fashion and beauty since 2004.
Now I work with private clients (in the sphere of business, finance, IT, advertising and marketing, law, etc.). I also cooperate with boutiques, clothing and accessories stores, fashion designers, TV, radio stations, rating printing editions and web portals, leading photographers and professional models in Eastern Europe. I have experience of preparation of participants to the international beauty contests (Miss International 2010 (China), Miss Deaf World 2011 ( Czech Republic ), Miss Deaf International 2012 (Turkey
I teach in my author's online international school OLGA YAKUSHEVA image school international since 2013.
My first education in image-management I got at "The Moscow State University of Culture and Arts", Institute of the Reputation Technologies «Art&Image». At the same time, I passed special courses: "Creation of costume ensembles", "Color and style", "O rnamentation ", "Materials technology", "Psychology of image influence
Later I increased my qualification at "Image Design" course (Bogomolov Image School (Latvia)). I also passed a series of author's Konstantin Bogomolov seminars: "21 st  century fashion: all styles and trends", "Stylish image: theory and design", "Professional image design: private client services", "Professional image design: fashion industry and promotion", "Professional image design: show business, politics, advertising
As a shopper I trained at " Uptodate Fashion Academy "  (Milan) on the course of " Fashion & Personal Shopper " . I work  as stylist- shopper in Milan and other cities in Italy an
Other seminars and master classes:
Editor-in-chief of VOGUE USA Anna Wintour (New York)
The school of image solutions IDEA-CLASS (Moscow)
International higher school of fashion BLANCHE NOIR (St. Petersburg)
Italian school of fashion and style Scuola stile
fashion expert, international image-stylist, the author of the methods of authentic stylistics Olga Menshikova (Olga Menshikova style house) (Moscow)
of the fashion critic and historian of fashion Alexander Vasilyev (Moscow/Paris)
of the international expert in image and business etiquette Irina Ermakova ("Turn yourself in the brand: how to succeed in the image-consulting", "Features of image consulting for business men") (Canada)
of the stylist and image-designer Zanna Dubska ("Image designers work for glossy magazines and commercials") (Latvia)
of the coloristic expert Aleksandra Badova ("Colour analysis fundamentals: theory and practice") (Moscow)
author's course of designer Anastasia Lyubimova "Hat styling" from Magiamanus (Moscow)
Austrian Higher School of Etiquette (St. Petersburg) and special international course of the Countess Marie De Tilly (Paris)
of the leading specialist in the field of etiquette and culture of speech Dina Tytyuk (Minsk)
As the makeup artist and the hairstylist I was trained at the winners of the World Cups, Western and Eastern Europe championships on decorative cosmetics and hairdresser's art, and also trainers and judges of the international category: Natalia Nayda (Kiev), Victoria Makeychik (Minsk), Elena Yudina (Dnepropetrovsk) , Oksana Ermakova (Kiev), Natalia Pavlova (Moscow), Christina Kuznetsova (Minsk)   and other
Numerous trainings and seminars on development of personal potential, self-motivation, self-presentation, branding, speech trainings give me the chance to work with image from different sides  and in a complex. Photo-business knowledge  helps me to understand all photo- and video-making process from within, and also to reach the most qualitative results in collaboration with professional photographe
My first higher economic education in the sphere of finance (Banking, Belarusian State Economic University (Minsk))  allowed me to develop an author's technique of conducting consultations on image and style which differs clear system , rationality, and also a creative, individual approach and achievement of result for short term. As a result of our cooperation you will get useful practical skills and the knowledge adapted under requirements and a rhythm of modern people lif
As the professional I constantly grow and I improve the skills taking into account tendencies of time and the international standards of a profession
My principle in work and life – if to do something do it most qualitatively! The final result of our work is very important for me. Your success is an indicator of my professionalism and efficiency. I will offer you only the best and I will be glad to become the partner on a way of achievement of your goals!
See diplomas and certificates

Read testimonials